Premium Electronic Cigarettes @ 350 pesos/complete set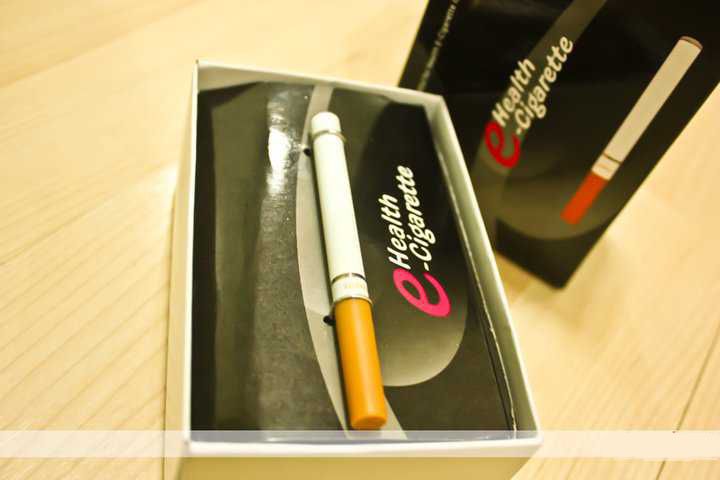 Smoke without the worries of having cancers and other smoking health related problems!
For all of you wanting to Quit. And for all those concerned family members,
This is the most appropriate for your smoke addicted love ones.
Save their lives & make yours happier!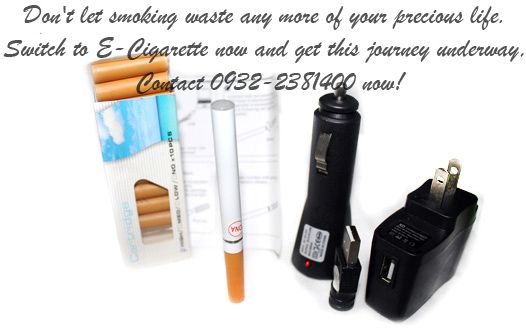 Dial 520-5182
Or Call/Text 0932-2381400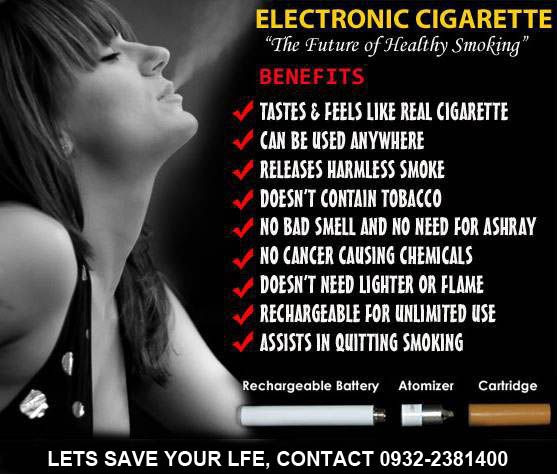 Package includes:
Electronic Cigarette
Wall/Car Charger
USB Connector
Retail box
Manual
10 atomized cartridge


Price:
350 pesos

Refills/Cartridge:
1 Pack Refill (10 Refills) = Php100
1 Refill is equal to 200 mouths

Refill Flavors:
Marlboro High [Red]
Marlboro Med [Gold]
Menthol High [Black]
Menthol Med [Green]
My interview with GMA7 (Philippine TV Channel) July 2010
__________________________________________________ _______
HOW TO BUY THIS?

A. WITHIN CEBU CITY
For pick up ONLY at GY Convenience Store Near Allied Bank-Fuente Osmena infront of Cebu Doctors Hospital and Cebu Gospel Church.
Fuente Osmena Blvd. Capitol Site Cebu City.Opens 6:00AM-11PM @ night

B. OUTSIDE CEBU CITY
Items are shipped via LBC
1-2 days process from Cebu City Philippines to any Part of Philippines
Payment method
Paypal/Bank deposit/Others

Mobile: 0932-2381400
Landline: 5205182
Email: gefordsyu@gmail.com
Location: Fuente Osmena Blvd. Capitol Site Cebu infront Cebu Gospel Church.
Google map keyword: GY Convenience Store